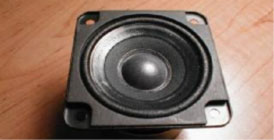 Experience great sound...
We started out as a company installing evacuation systems for large office buildings. We now specialise in professional sound reinforcement/Public Address (PA) equipment. Whether for a hotel, restaurant, conference room, office, fitness studio, shop or nightclub - we have the right sound reinforcement system for you.
We offer individual products as well as custom-made package solutions (including computer-assisted systems), which we will also install for you. We make sure our systems offer:
excellent sound quality
reliability and durability
user-friendliness
high-quality sound clarity (for music as well as announcements)
attractive prices and the option to pay in instalments
visual discretion
detailed instruction manuals
adherence to rules and regulations
You will find that we have a wide selection of loudspeakers. And we can also provide you with solutions for acoustically difficult spaces such as churches, large event halls, stadiums, parks or outdoor arenas.

---
Still have questions?

Call our hotline (free in Germany) on 0800 - 27 24 255 E-Mail:

info@system-nt.de

Berlin