Sound in another world – underwater loudspeakers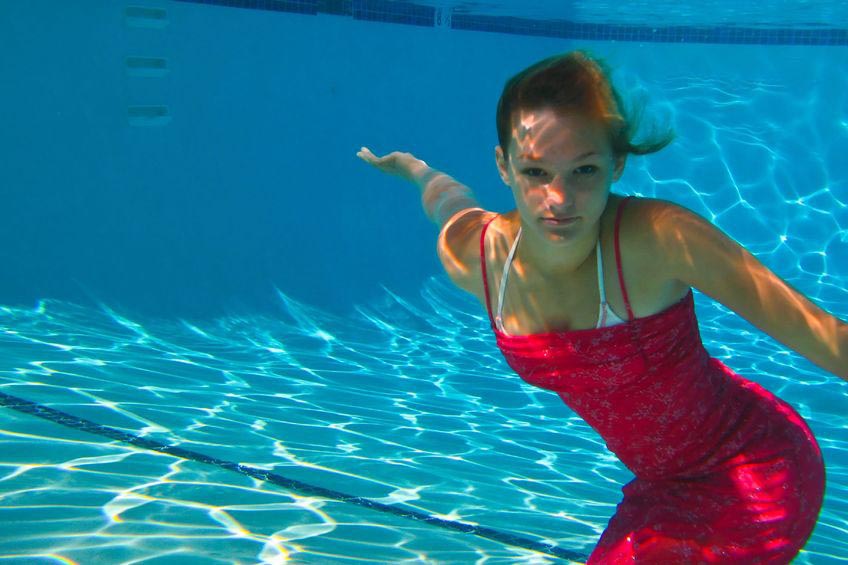 Amaze your guests with an underwater sound experience! Our speakers allow you to listen to music while swimming or diving and are ideal for water fitness and synchronised swimming classes.

Most people love water – and not just because of its life and health-giving properties. We love it for how it feels on our skin and how it alters our sense of gravity. Underwater loudspeakers will give your guests one more reason to plunge into the pool.

The speakers are barely audible above water, inviting guests to dive beneath its surface to hear them more clearly. They are guaranteed to be pleasantly surprised by the extent to which underwater music and sound can enhance their swimming experience.

Why don't you try it out for yourself? Just get in touch with us.

Did you know...?
Sound travels four times faster and further underwater than through air.
Sound produced underwater is reflected onto the surface, causing a noise similar to a whisper.
The depth, size and shape of a swimming pool, along with water temperature and pool surface material, have an effect on how noise sounds underwater. (You need to take this fact into account when getting your underwater sound system.)
Underwater loudspeakers

Underwater speakers are available in different sizes and models. They differ greatly from regular loudspeakers. Among other things, they are much stronger, waterproofed and completely sealed. They can either be permanently mounted in a corner of the pool or attached in a way that means they can be easily removed.
Applications

Underwater speakers are useful for a variety of reasons:
To broadcast personnel announcements or play music in outdoor or indoor swimming pools, hydra-pools and spas.
To broadcast trainer announcements to aquatic athletes, communicate with swimmers during water fitness classes or play music during synchronized swimming events.
Planning
Underwater loudspeaker systems will only work effectively if they have been expertly planned. We have the necessary experience and knowledge to custom-make a system to suit your needs.
We can...
Plan your underwater loudspeaker system
Coordinate the underwater sound system with your regular sound system
Work together with pool designers to permanently mount speakers
Protect the system from damage caused by faulty operation
Calibrate your system so that it offers brilliant sound
Rent out underwater loudspeakers
Some useful advice
The way music sounds is important. For example, if it's too heavy on bass or the volume is too high, it could permanently damage the speakers
Protect the equipment from physical damage and jars
Never pull at the cables or use them to carry or tie up the equipment
If possible rinse the speakers with clean water after use
Check regularly to see if the speakers have become loose
Swimming pool users should keep a minimum distance of one meter from the speakers
Keep voltage galvanically isolated
---
Still have questions?

Call our hotline (free in Germany) on 0800 - 27 24 255 oder via Email:

info@system-nt.de

Berlin